If you need a professional drawing created but do not have the capability, then contact us.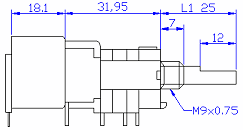 We can create Mechanical, Electrical and Electronic drawings using the most popular software packages.


We can take your sketch and produce a professional looking drawing.
Once drawn we can then provide a BOM (bill of materials).
Please contact us, with no obligation, to discuss your requirements.